That is how I felt since Monday. My 6 month old daughter has not pooped since then. I didn't think anything of it until Wednesday evening. I prayed.
Wednesday night rolled around and about 11:00pm she woke up for her last feeding. As I was about to change her diaper I prayed to God hoping to find poop. (Weird prayer huh?)
As I prepared to change to her diaper...nothing!. I held my baby in my arms and whispering to God...in prayer. I sobbed with my baby in my arms and the Lord took me to a place far away place. When my now tween was about 3 months old she went in for surgery after not having a bowel movement for a few days. Immediately thoughts of seeing my precious baby rushed to the ER like my daughter was years ago filled my mind.
I held on ever so tightly to her. I placed my hand over her tummy, prayed and trusted God for complete and divine health in her little body.
I woke up my husband and told him that her pamper was not soiled. He looked at me and said that she will soil her diaper. I continued to pray and took my baby in my arms and went to the living room. As I sat her on my lap...something beautiful happened. After a few minutes, I took her into my room and there it was!!!! An immediate answer to my prayer!!!
The Lord was softly telling me that even though I was in the world living a life of sin HE had mercy on my daughter(tween) and I. HIS hand was with her during her surgery. HE was telling me to
BELIEVE.
HE loves me with an eternal love even though I have fallen short of HIS glory. I am dirt and HE loves me. I am nothing and HIM being everything loves me. Our lives are in HIS powerful hands. I thank HIM because he uses every opportunity to minister me about HIS love for ME!!!
As I was there gazing at my daughter I thought of the love HE has poured over her. Will I ever fully understand HIS perfect love?
I must be
EMPTY
to be
FILLED
I must
SURRENDER
I must give
IN
and let
HIM
take
ALL
I must be
QUIET
to
HEAR
I must be
WILLING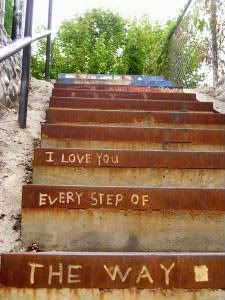 Help me LORD to gain a deeper revelation of Your love.....